Percius at 10
6 October 2022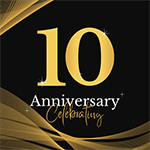 "If one is lucky, a solitary fantasy can totally transform one million realities." (Maya Angelou)
Percius celebrated 10 years of service to its artists on 1 October 2022. There has been much to celebrate over the company's first decade but mostly much grateful thanks owed to the artists we work with and have worked for, and to our friends in wider musical communities for their continued support, good humour and willingness to engage. Our belief in supporting others, uniting contacts and fostering the growth of musical communities no matter where, or who they are, remains and has grown through recent adversity. We feel extremely lucky to be looking forward to a bumper year of firsts with our artists.
"'Hope' is the thing with feathers -
That perches in the soul -
And sings the tune without the words -
And never stops - at all – " (Emily Dickinson)
Our eleventh year feels symphonic in scope so hats off to all of our artists. A few highlights include: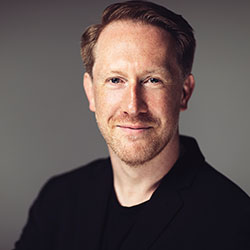 Conductor/pianist Simon Crawford-Phillips makes his debuts conducting Royal Stockholm Opera in Britten A Midsummer Night's Dream and directing the Norwegian Chamber Orchestra in a joint programme with Pekka Kuusisto, conducts the world premiere of Börtz Violin Concerto for One with Malin Broman and Norrköpings Symfoniorkester, and the world premiere of a new double concerto from Finnish composer Sauli Zinovjev for him as director/soloist and Hugo Ticciati, plus new chamber collaborations with Carolyn Sampson and Lawrence Power (Fairytales and Nightingales) and with Iiro Rantala, Roderick Williams and Anne Sofie von Otter (A Reel Songbook).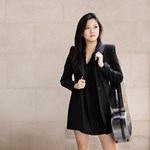 Violinist Emily Sun performs the world premiere of a new concerto written for her by Elena Kats-Chernin as part of her Artist in Residence Season with Adelaide Symphony, as well as territory premieres of Fazil Say's Violin Sonata No 2 'Kaz Daglari' (Mount Ida) which was inspired by an environmental disaster in Turkey, debuts with conductors such as Mark Wigglesworth and new programmes with new duo partner Anna Tilbrook alongside her touring schedule and new professorship at the Royal College of Music.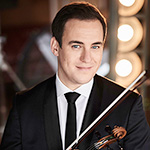 Following a record-breaking first festival year as Artistic Director of the Australian Festival of Chamber Music, Jack Liebeck releases The Lark Ascending with VOCES8 (arr. Paul Drayton), a new LIVE From London (The Lost Birds) featuring a second adaptation of The Lark Ascending for chorus, orchestra and soloist, new touring programmes with VOCES8, a new folksongs programme, How cold the wind doth blow, with Mary Bevan, Nicky Spence and Will Vann. Jack will record Vaughan Williams Concerto Accademico for Orchid Classics, and an album (and recital project) with Daniel Grimwood to celebrate Royal Academy of Music professors and film composers William Alwyn and Doreen Carwithen. Jack makes his debut at Savannah Music Festival, the Salieca Piano Trio makes its much awaited debut at Wigmore Hall, and Jack makes a guest appearance on Carolyn Sampson's 100th album release.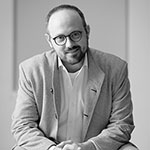 Taylor Scott Davis (composer): Decca will release a single of Taylor's arrangement of O Come, O Come , Emmanuel at the end of November before an album including his Magnificat and five carol arrangements, sung by VOCES8 and The VOCES8 Foundation Choir and Orchestra conducted by Barnaby Smith, will be released for Christmas '23. This Christmas, Taylor unveils the premieres of two Christmas Suites, Journey to the Light and Ring Out Wild Bells, newly arranged for USA's Fred Bock Publishing Group. The first will be premiered by the University of Missouri Kansas City and Topeka Symphony on 3 December and the second by Coro Lux Albuquerque on 15 December. Each of the four Christmas Suites will be arranged in several versions for full orchestra, choir and chamber ensembles and will be published by the Fred Bock Group next year. Stardust continues to be performed by VOCES8 and choirs around the world. Upcoming premieres and territory premieres for his new works include A Migrant's Mass and Mosaic Mass.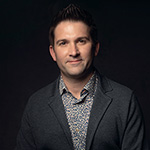 Amongst a busy touring and conducting schedule with VOCES8 and ensembles around the world, Barnaby Smith makes his debut conducting Nederlandse ReisOpera in Handel Messiah and conducts the premiere of Christopher Tin The Lost Birds. Following the success of Handel, he releases his second solo album, Bach, in Spring 2023. Collaborations with Eric Whitacre and Paul Simon continue with album release and the premiere of Paul Simon Seven Psalms at the Royal Albert Hall in Spring '23, and the release of Whitacre The Sacred Veil. Barnaby conducts Decca's Christmas '23 album release of works by Taylor Scott Davis.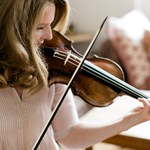 Rachel Podger: her Brecon Baroque ensemble tours programmes including Vivaldi Four Seasons and its new album Bach Goldberg Variations Reimagined – an exciting chamber arrangement of the famous work written by Chad Kelly especially for Rachel and the group. The album will be released on Channel Classics in Autumn '23 and touring is set to run alongside. Rachel's next solo album, Tutta Sola, will be released in Autumn '22 and premieres at The Barbican on 15 December. Rachel continues her associations with The Juilliard School, Royal Academy of Music and BBC Philharmonic Orchestra through a busy touring schedule.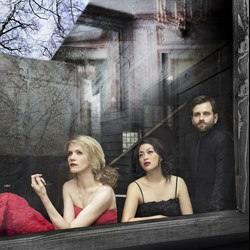 Neave Trio: of particular note for Neaves upcoming are the world premieres of three works written for the trio: Robert Paterson's new triple concerto on the topic of climate change, to be premiered in June '23 under the baton of JoAnn Falletta at the Mostly Modern Festival, and new works from celebrated composers Jennifer Higdon and Jonah Sirota. The trio is also currently developing a dance piece, Rising, with choreographer Gabrielle Lamb and composer Robert Sirota. Anticipated recording and touring programmes include the beautiful A room of her own around Smyth, Tailleferre, Boulanger and more.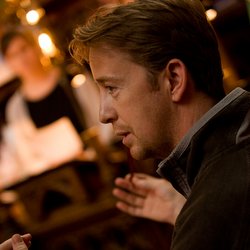 Eamonn Dougan: new programmes with his Jersey Chamber Orchestra beckon alongside conducting The Sixteen and Britten Sinfonia Voices, Eamonn returns to James MacMillan's The Cumnock Tryst to lead its chorus and conduct All the Hills and Vales Along for the festival's tenth anniversary.
I Fagiolini and Robert Hollingworth: following the success of the ensemble's recent Wilbye album and as Robert continues to direct Monteverdi inspired dance project Clorinda Agonistes with Ed Lyon and Shobana Jeyasingh Dance, the ensemble looks to its 40th anniversary in 2026.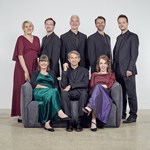 Many new programmes are still to be unveiled but upcoming next is a new album and touring project with Rachel Podger including Victoria Tenebrae Responsaries which will be recorded and released next year, touring programme Angels and Demons, a new programme around Benevoli multi-choir Masses Reining in the Donkey, further performances of Re-Wilding The Waste Land (including a US tour) and Leonardo: Shaping the Invisible. New film releases include The Game of The Goose and further editions of Sing The Score and podcast Choral Chihuahua. Robert continues to conduct ensembles such as RIAS Kammerchor.
LIVE From London continues apace with future iterations planned including a Christmas 2022 festival. LIVE From London The Lost Birds will be streamed on 15 October and available until the end of 14 November.
Supreme artistry, exceptional collaborations and a passion for education and audience engagement are all hallmarks of the artists on Percius' roster and we feel privileged to be working with them.
Libby Percival and Desireé Ayton