Our projects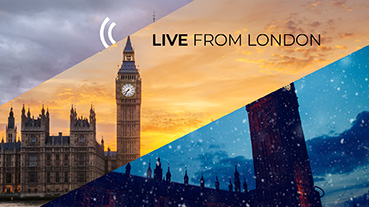 A creative, collaborative digital community, LIVE From London was co-created & curated by The VOCES8 Foundation (Barnaby Smith and Paul Smith), Libby Percival of Percius and VOCES8's manager Robin Tyson as a specific response to the pandemic. Libby is co-manager for LIVE From London and is a consultant for The VOCES8 Foundation, writing text and co-managing the marketing of the festival and its partnerships which include Gramophone Magazine.
Winning praise from artists, publications and audiences around the world, the team has delivered over ten digital festivals and broadcast over 100 concerts selling 250,000+ tickets in 183 territories. The festivals are held several times a year.
Moving forward, LIVE From London looks to horizons new and continues to innovate, bringing global audiences music and artists from around the world. Be it one-off projects or collections of concerts, there is something for everyone within this online community.
Anna Dennis, The VOCES8 Foundation Choir and the Philharmonia Orchestra conducted by Barnaby Smith
Choir of Westminster Abbey
I Fagiolini - Angels & Demons feat Rachel Podger and Brecon Baroque
...one of the major highlights of pandemic music to date
Financial Times
Be prepared to be blown away by VOCES8's online choral festival...
The Telegraph
It has been a lovely way of connecting with colleagues in other groups, and supporting one another through this current crisis.
Stile Antico
Some of my most enjoyable musical moments of the lockdown came from the online festival of choral music, 'Live From London'
The Telegraph
...risky, brave and absolutely what was needed this Christmas.
i news
...a heavenly, homely showcase of choral works old and new.
The Observer
longed to be right there … absorbing the music in person
The Times
There's always something aspirational about an I Fagiolini concert.
iNews