Our team
Founded by Nigel Brown OBE, Libby Percival and John Willan in August 2012, the team at Percius offers superb international contacts. In forging Percius, they bring together their skills in what will be a new vision for the arts world: a fast moving, effective and streamlined organisation equipped to deal with diverse projects and artists either for general management, project management or consultancy. We hope our straightforward, honest approach and skill-sets will complement those of our clients, inspiring confidence and creativity.
Nigel Brown OBE
Founder of the Stradivari Trust, Nigel continues to help string players with their instruments and bows through the syndicated trust schemes he pioneered over 25 years ago. He founded NWBrown Group Ltd (financial services and investment management company) in 1974 and is a partner and co-founder of Percius. Nigel holds an Honorary Doctorate of Philosophy from the Anglia Ruskin University, he was given an Individual Queen's Award for Enterprise Promotion in 2007 and was made OBE in 2008. He was High Sheriff of Cambridgeshire 2010-2011, is an Honorary Fellow of Hughes Hall College, Cambridge, and is an honorary member of the Royal Society of Musicians. Nigel is a Trustee of the Garrick Trust, Chair of the Cambridge Citizens Advice Bureau, Chair of the Helimedix service MAGPAS and is a Governor of Anglia Ruskin University.
Libby Percival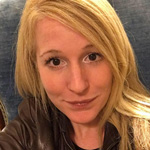 Libby is co-founder and managing partner for Percius, creating and overseeing cutting-edge projects for its artists including sponsorship and recording projects. Libby was until July 2012 Senior Artist and Events Manager at Hazard Chase Ltd. After training as a violinist and soprano, Libby graduated with a BA (Hons) in English Literature and Music before working with The King's Consort and Robert King from 1999. She joined Hazard Chase as an Artist Manager in 2002 managing a diverse range of artists including long-term collaborations with The Tallis Scholars, Robert Hollingworth and I Fagiolini, the Escher String Quartet, Endellion String Quartet and pianist Noriko Ogawa: she started the vocal series Choral at Cadogan. From 2015-2019 Libby was a Trustee for Cambridge Early Music giving her time to found and fundraise for its education project Roots. Libby continues to sing as time allows; she gives professional development coaching, most recently for students at the Faculty of Music, University of Cambridge.
John Willan FCA
A fellow of the Institute of Chartered Accountants, John is a co-founder and partner of Percius. He began his music career as a producer at EMI working with high profile artists such as Tennstedt, Muti, Rattle (producing his first record), Eschenbach, Munrow, Ozawa, Sawallisch, Jochum, Gavrilov and Kremer before being appointed Managing Director of the LPO where amongst other achievements he secured the first ever orchestral residency at the Royal Festival Hall. John then joined BBC Worldwide to build a music business, BBC Music, which by the time he left was turning over £6.5 million. Chairman of Hazard Chase for 11 years until August 2011 and of IAMA for seven years until December 2012, John is a Governor and a Fellow of the Royal Academy of Music where he serves as chair of the Audit Committee, is a Professor at the Lord Ashcroft International Business School, a tutor at BPP and consults on various other projects.
Desiree Ayton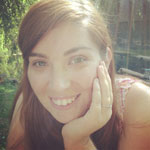 Desireé is office manager and co-manages the artists at Percius. She began learning music at the age of eight with guitar lessons, continuing with piano and violin in her teenage years. In 2008 Desireé graduated with a Bachelor of Business Administration, Music Business from Belmont University in Nashville, Tennessee. During her studies she interned for artist management company RLM/Mission Management, and recording company Equity Music Group. In 2011 she received her Masters of Science, Entertainment Business from Full Sail University in Orlando, Florida and in 2013 joined the music licensing department at SESAC, a performing rights organisation in Nashville.