Our team
Founded in Cambridge in 2012 and led by Libby Percival, Percius is a market leader in bespoke general management, project management and arts consultancy. Percius takes an overview of all aspects of an artist's career, interacting with clients to create unique development for each and increase their profitability and brand visibility.
Percius Management Ltd has a track record of generating innovative ideas, designing highly acclaimed multi-disciplinary arts projects and building successful, diverse careers for their artists. Percius Management Ltd is a fast-paced, professional business. Percius creates change.
The team is grateful to Percius LLP co-founders Nigel Brown OBE and John Willan FCA for support of the business from its inception in 2012 to April 2020.
Libby Percival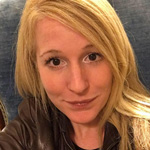 After a diverse a career in the Arts, Libby is recognised as a career-building specialist with a proven track record in artist and project management, development and marketing. Libby is the Co-Founder and Manager of Percius, creating and overseeing cutting-edge projects for its artists. Until July 2012 Libby was Senior Artist and Events Manager at Hazard Chase Ltd: she joined the company in 2002 and managed a diverse range of artists including long-term collaborations with The Tallis Scholars, Robert Hollingworth and I Fagiolini, the Escher String Quartet, Endellion String Quartet and pianist Noriko Ogawa; she began the vocal series Choral at Cadogan. After training as a violinist and soprano, Libby graduated with a BA (Hons) in English Literature and Music before working with The King's Consort and Robert King from 1999-2002. From 2015-2019 Libby was a Trustee for Cambridge Early Music giving her time to found and fundraise for its education project Roots. Libby continues to sing as time allows; she consults for external clients giving professional development coaching, most recently for students at the Faculty of Music, University of Cambridge.
Desiree Ayton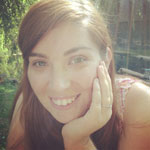 Desireé received her Bachelors of Business Administration (Music Business) from Belmont University in Nashville, Tennessee and her Masters of Science (Entertainment Business) from Full Sail University in Orlando, Florida. She has held internships with RLM/Mission Management working with country vocal group Little Big Town, RPM Management working with Tim McGraw, and recording label Equity Music Group. Desireé was a music licensing representative for performing rights organisation SESAC before moving to the UK. In addition to her experience in the music industry, Desireé was a corporate trainer and team leader in customer service within the restaurant sector. Desireé joined Percius in 2015 and has continued to develop her role as co-manager for Percius artists and as office manager.