Jack Liebeck: new Professorship and Artistic Directorship
13 January 2020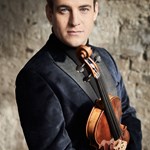 Virtuoso violinist Jack Liebeck has today been named as the Academy's first Émile Sauret Professor of Violin and as the new Artistic Director of the Australian Festival of Chamber Music from 2021.
Jack writes "I am extremely honoured to take up the position as the Émile Sauret Professor of Violin at the Royal Academy of Music. The role enables me to develop my teaching, about which I am passionate, but also to make links worldwide as an ambassador, attracting the very finest young musicians to study at the Academy, just as I did 25 years ago…"
"I am also thrilled to have been appointed as Artistic Director of the Australian Festival of Chamber Music from 2021, taking over from the wonderful Kathryn Stott. As a player, I experienced seven enjoyable AFCM's (during Piers Lane's tenure), forging many links and musical friendships. Now in its 30th year, the event has proven to be one of the outstanding chamber music festivals in the world, and perhaps the largest in the Southern Hemisphere. I look forward to programming my first festival in Townsville posthaste!"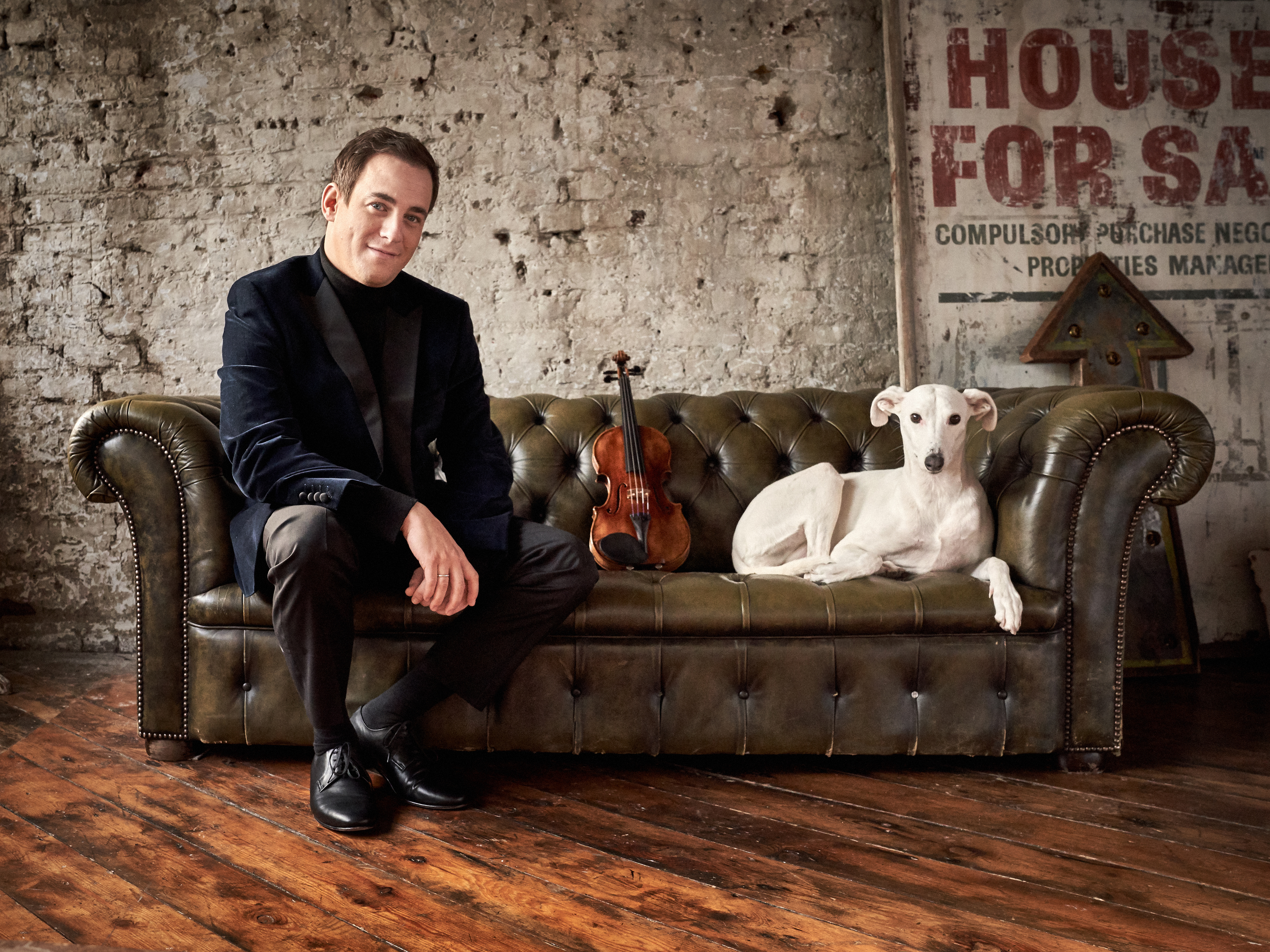 As well as continuing his teaching role at the Royal Academy of Music, Jack will work as an ambassador helping to recruit both at home and internationally. Jack's new role as the Émile Sauret Professor of Violin, will give him the chance to promote and champion the Academy and its string teaching, and to develop a strong link between the Academy's teachers and the Royal Academy of Music's potential future students. To mark the occasion, Jack will give a Masterclass in the Angela Burgess Recital Hall at the Academy on 13 January from 16:00. Émile Sauret (22 May 1852 – 12 February 1920) is recognised as one of the most significant influences on the development of violin pedagogy. He taught at the Royal Academy of Music at the turn of the 19th century and had a most distinguished performing and composing career.
Today in Australia, the Chair of the Australian Festival of Chamber Music, Sandra Yates AO, announced the appointment of Jack Liebeck as the incoming Artistic Director of the Australian Festival of Chamber Music (AFCM). "AFCM has undertaken an international search to replace current Artistic Director, Kathryn Stott, who steps down at the conclusion of the 2020 Festival" Ms Yates said, "Jack Liebeck is one of the world's great violinists and teachers, and today we are delighted to share not only news of his appointment as incoming Artistic Director of AFCM, but also to acknowledge that Jack will take up the position as the first Émile Sauret Professor of Violin at the Royal Academy of Music."
AFCM Executive Director Gavin Findlay notes the AFCM team was excited at the prospect of working with Mr Liebeck "The Australian Festival of Chamber Music is the largest and most prestigious chamber music festival in Australia, taking place in Townsville's stunning tropical winter in July-August for 30 years. Jack knows our Festival well, and we are most fortunate to have another musician of such stature at the helm. As just the fourth Artist Director in AFCM's stellar 30-year history, Jack is ideally placed to build on the legacy forged by Kathryn Stott, Piers Lane AO and founder Theodore Kuchar."
This is one of many exciting announcements and projects for 2020, Jack's 40th birthday year: Jack will be releasing an album performing the pairing of the Schoenberg and Brahms violin concertos with BBC Symphony Orchestra conducted by Andrew Gourlay in Spring 2020 on Orchid Classics. BBC Radio 3's Afternoon Concert kicks off its week of violin concertos today by sharing Jack's recording of the Schoenberg concerto at 15:45, the Brahms can be heard in Afternoon Concert on 14 January at 16:00. You can read Jack's report on the recording from BBC Maida Vale studios in the January edition of Classical Music Magazine.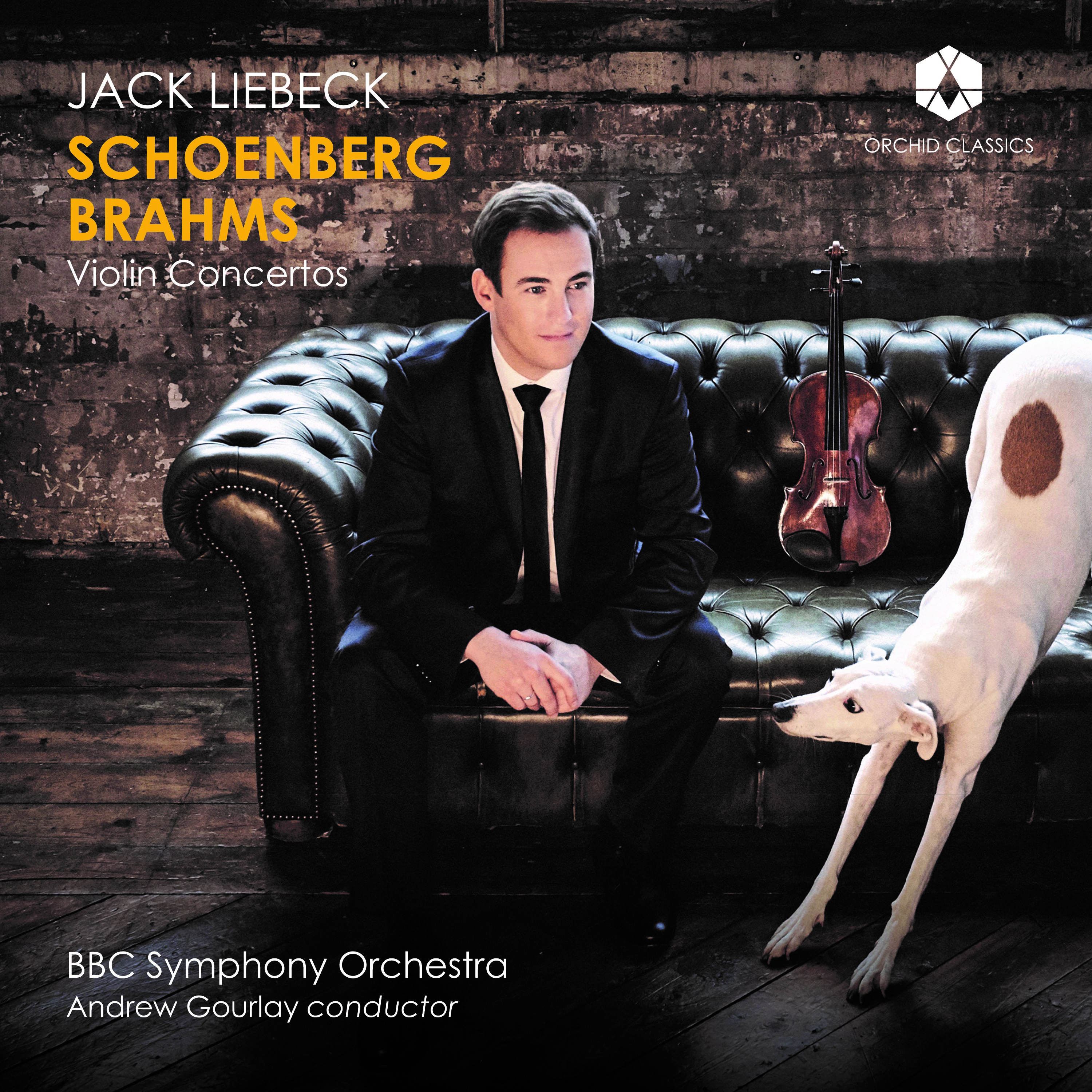 Following the world premiere of A Symphonic Universe with Professor Brian Cox, Melbourne Symphony Orchestra and Benjamin Northey, including Paul Dean's new concerto for Jack, A Brief History of Time, Jack teams up with Professor Brian Cox again on 14 January as part of Kings Place's new Nature Unwrapped series. Jack Liebeck and Friends will be performing Vivaldi: The Four Seasons as part of an illustrated talk around the seasons. After the release of the critically acclaimed album Raptures with Stuart Hancock, Jack will perform the Violin Concerto from the album at Cadogan Hall on 29 February 2020, "Liebeck's performance is committed and engaging; he makes every note count and demand attention" BBC Music Magazine.
Jack returns to the Wigmore Hall on 29 March to perform both Schumanns and Brahms with duo partner Katya Apekisheva; the new Salieca Piano Trio (Jack, Amadine Savary and Thomas Carroll) makes its debut at the Wigmore Hall in June. Jack continues as the Artistic Director of his own festivals Oxford May Music, the DESY Humboldt Science and Music Series in Hamburg, and Alpine Classic in Grindelwald, Switzerland.
Please visit the Royal Academy of Music for more information on its courses; you can read more about the Australian Festival of Chamber Music here. To interview Jack about his new album please contact George Percy at Wildkat PR.
To book Jack Liebeck, or to talk about ideas, please call Libby Percival. For more information about Jack please visit his website or click here; you can also follow him on Twitter.