I Fagiolini, Podger, Skinner and Sidney Sussex shortlisted for 2013 Gramophone Awards
29 July 2013

Percius is delighted to announce that Rachel Podger has been shortlisted in the Baroque Instrumental category, and The Choir of Sidney Sussex College, Cambridge, directed by David Skinner, and I Fagiolini appear in the shortlist for the Early Music Award.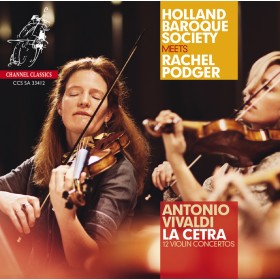 Rachel Podger has been shortlisted for her recording of the Vivaldi 'La Cetra' violin concertos with Holland Baroque Society for Channel Classics. Duncan Druce writes in Gramophone Magazine that "these are brilliant, energetic performances, full of genuine Vivaldian spirit and excitement". Rachel continues her exploration of Vivaldi's violin concertos with her own group, Brecon Baroque, when they tour and record the 'L'Estro Armonico' concertos in 2014 for Channel Classics.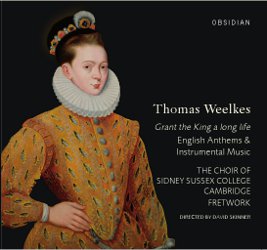 David Skinner and The Choir of Sidney Sussex College, Cambridge's recording of Thomas Weelkes' English anthems and instrumental music "Grant the King a long life" on Obsidian, which also features renowned viol consort Fretwork, has been shortlisted in the Early Music category. The Choir has just returned from a hugely successful tour of Italy, including a performance in St Peter's Basilica in Vatican City.
"There's both freshness and fire in these accounts, Skinner underscoring the music's dramatic and madrigalian qualities, and enhancing dynamic and textural contrasts to elating effect."
Kate Bolton, BBC Music Magazine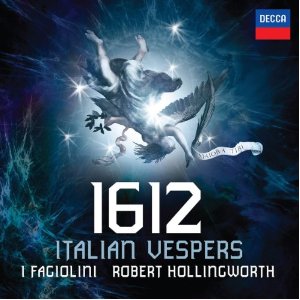 1612 Italian Vespers, I Fagiolini's latest release on Decca, has also been nominated in the Early Music category. 1612 is the follow-up to the group's 2011 world premiere recording of Striggio's long-lost Mass in 40 Parts which won the Gramophone Early Music Award that year. Both discs also feature the English Cornett and Sackbut Ensemble.

"'1612 Italian Vespers' is a thrillingly opulent special event of the sort very few early music ensembles acheive once in a career, let alone twice in quick succession."
David Vickers, Gramophone Magazine
The winners will be announced on 27 August, and the ceremony takes place on 17 September.
Congratulations to all the artists on this year's shortlist!