Neave Trio joins Percius
21 September 2022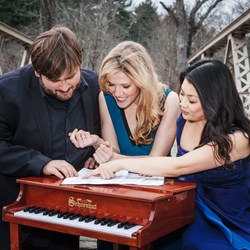 Percius welcomes the Neave Trio to its family of artists. Forged out of friendship and honed by passion, the Neave Trio has earned enormous praise for its engaging, cutting-edge performances, innovative collaborations and its championing of works by living composers. The Trio's recordings have been named among the best recordings of the year by both The New York Times and BBC Radio 3, and Gramophone notes their performances as "thrilling, wild energy, electrifying".
"Supreme artistry, exceptional collaborations and a passion for education and audience engagement are all hallmarks of the artists on Percius' roster – the Neaves will be a thrilling addition. We feel privileged to work with the trio and its North American managers, Jensen Artists, at such a key moment in the ensembles' development." (Libby Percival)
Neave has performed at esteemed concert series' and festivals worldwide including Lincoln Center's Mostly Mozart Festival and Carnegie Hall's Weill Recital Hall - at home in the US but recording for UK based label Chandos, its performing diary stretches through Europe, Japan and Russia.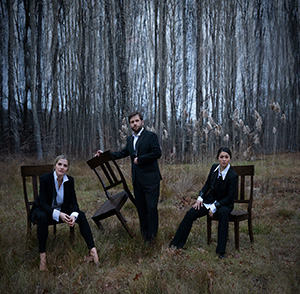 Of particular note for Neave upcoming are the world premieres of three works written for the trio: Robert Paterson's new triple concerto on the topic of climate change, to be premiered in June '23 under the baton of JoAnn Falletta at the Mostly Modern Festival, and new works from celebrated composers Jennifer Higdon and Jonah Sirota. The trio is also currently developing a dance piece, Rising, with choreographer Gabrielle Lamb and composer Robert Sirota. Anticipated recording and touring programmes include the beautiful 'A room of her own' around Smyth, Tailleferre, Boulanger and more.
Please watch the trio in action, visit the ensemble's page on Percius' website for more information and explore the Neaves own website: you can also follow them on Twitter and Facebook. If you'd like to book the Neave Trio please call Libby Percival or Desireé Ayton.