Liebeck 'Springs' into Oxford: festival launch, new concerto premiere and album releases
2 May 2019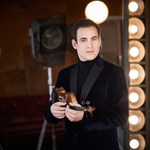 Soloist, director and Royal Academy of Music professor Jack Liebeck, launches his Oxford May Music festival today with a feast of treats for the eye and ear. Artists featured range from renowned soprano Mary Bevan, to the cool sounds of Jazz trio Phronesis, via Paul Dean (currently writing a new concerto for Jack and Melbourne Symphony), Thomas Carroll, the Goldner String Quartet, Filipe Pinto-Ribeiro, Amy Harman, and Daniel Grimwood. Eminent scientists speak about subjects as far ranging as 'The Science of Bubbles' and 'Thinking like a vegetable: how plants decide what to do'; plus visionary photographer Kaupo Kikkas brings his project 'Ansel' to the festival – an exhibition as inspired by the environmentalist and photographer Ansel Adams, as by the music of Arvo Pärt, particularly Pärt's "My heart's in the Highlands" from the Robert Burns poem. 'Music, Science and the Arts in creative harmony' for all ages, thanks to support from the Cavatina Chamber Music Trust which is supporting FREE TICKETS for those aged 8-25.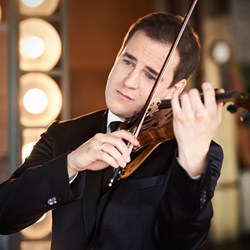 Upcoming recording plans include a collaboration with Mary Bevan for Albion Records and the Ralph Vaughan Williams Society which will be released this autumn. You can sample Holst 'Four Songs and Vaughan Williams 'Along the Field', both scored for soprano and violin, in the Oxford May Music festival on 5 May. Jack will record Brahms and Schoenberg violin concertos with the BBC Symphony in a new collaboration with Orchid Classics and its director Matthew Trusler. Jack will also release a recording of Braun 'From the Shtetl' with the London Chamber Orchestra next summer.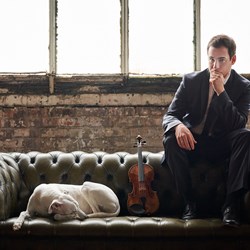 Frequent chamber partners Jack and Paul Dean will reunite in compositional harmony in Australia this autumn, as Jack premieres a new violin concerto written for him by Paul in celebration of Professor Stephen Hawking. The concerto has been commissioned for Jack by Melbourne Symphony for a new collaboration between Professor Brian Cox, Daniel Harding and Jack; the piece will be premiered in concert on 16 and 17 November 2019. Recital touring plans include programmes around the theme of displacement, partially inspired by Jack's own background.
For more information about Jack Liebeck please visit his website or click here; you can also follow him on Twitter. To purchase Oxford May Music tickets go through the festival website. To book Jack, or to talk about ideas, please call Libby Percival.