Jack Liebeck: The Virtuoso Violin - BBC Music Magazine's Paganini Celebration
1 October 2018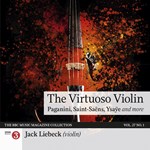 Following his guest editorship of the May edition of Classical Music Magazine, violinist and festival director Jack Liebeck features as the cover album for the November edition of BBC Music Magazine.
Curated to celebrate Paganini, the most pre-eminent violinist of the 19th century, Julian Haylock introduces a stunning showcase of fiery works for violin, "played by one of today's brightest stars".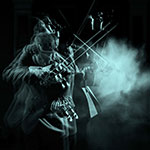 Alice Pearson, Cover CD Editor of BBC Music Magazine, writes: "BBC Music Magazine is delighted to feature the highly-regarded British virtuoso violinist Jack Liebeck on its November 18 cover disc. Jack's virtuosity and versatility is the perfect accompaniment to the magazine's 'cover star' feature on the virtuoso violinist-composer Niccolò Paganini."
The disc will include Jack's recordings of Paganini Caprice No.1 'The Arpeggio', 'La Campanella' (from BBC Proms 2015) and Moto perpetuo, Op.11 (arr. Pitt), plus Saint-Saens Introduction and Rondo Capriccioso with BBC National Orchestra of Wales, Korngold Violin Concerto No.2, and Ysaÿe Sonata for solo violin No.1. To purchase your copy of BBC Music Magazine and its cover CD please visit the website.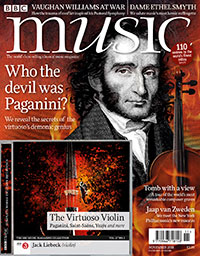 Jack recently accompanied the semi-finalists at this year's Leeds International Piano Competition, including Pavel Zemen (Czechia), Siqian Li (China), and Evelyne Berezovsky (UK). The concerts were streamed live on Medici TV and later broadcast on BBC Radio 3. You can still catch-up with the performances on Medici TV. You can next see Jack performing Dvořák Violin Concerto at Cadogan Hall on 21 October.
For more information about Jack Liebeck please visit his website or click here; you can also follow him on Twitter. To book Jack, or to talk about ideas, please call Libby Percival.