I Fagiolini: 'Leonardo - Shaping the Invisible' new CD collaboration
19 September 2018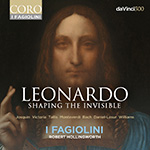 As the new season starts, and following a Gramophone Award shortlisting for Monteverdi The Other Vespers, I Fagiolini celebrates by returning to the recording studio.
We are thrilled to announce that I Fagiolini's new album, Leonardo - Shaping the Invisible, will be released for da Vinci's 500th anniversary on award-winning record label, CORO in April 2019.

CORO Label Manager, Cath Edwards, comments: "CORO is The Sixteen's record label and we have been expanding and developing the CORO brand for a number of years now and are very privileged to work with so many fabulous musicians. When the opportunity arose to work with I Fagiolini it felt like the perfect partnership and we are delighted to welcome this celebrated ensemble to the CORO family."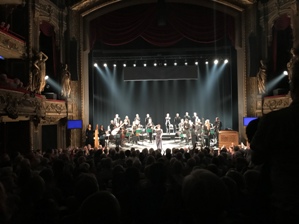 Conceived together with renowned da Vinci expert Professor Martin Kemp, the project includes an immersive concert including projections and introduced by Martin, matching Leonardo's iconic art with vocal masterworks illuminating his images through the prism of music. Significant concerts and touring are in planning with exciting venues and media partners. For more information please contact Libby.
Leonardo - Shaping the Invisible follows a busy summer full of high profile festival residencies for the ensemble and conductor Robert Hollingworth, culminating in a stunning Monteverdi L'Orfeo starring Matthew Long, Mary Bevan and Anna Dennis which closed AMUZ's Laus Polyphoniae festival in Antwerp. L'Orfeo returns next summer, this time with masks, directed by Thomas Guthrie.