Five-star season start for Jack Liebeck : new album Ysaye
8 October 2021
"an old-time virtuoso reborn, able to fiddle away with such a flourish that you expect his violin to catch fire." (Ysaÿe in The Times)
Jack Liebeck celebrates a five-star season start with his new solo album release, 'Ysaÿe'. Released on 8 October The Times hails 'Ysaÿe' as an "exceptional release" giving the album a five-star review and noting "...in every track Liebeck excels in capturing the fury, poetry, madness and dazzle of Ysaÿe's haunting music." "It's the kind of assignment made to measure for this British violinist, who won a Classical Brit in his comparative youth in 2010 but fully deserves another award, and much wider fame, now that he's 41." Ysaÿe is available to buy via Orchid Classics and full information about the album is on the label's website.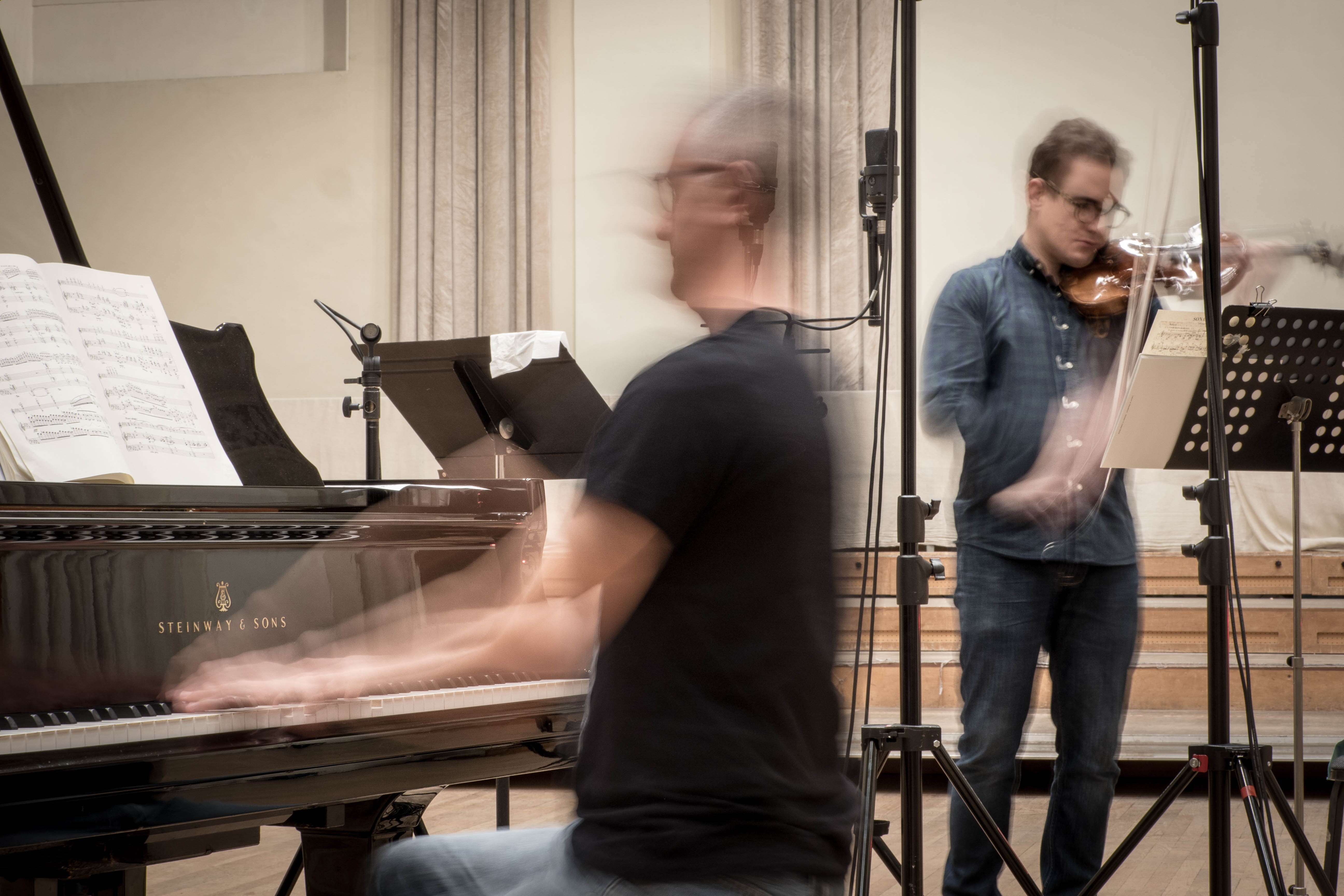 Jack's concert season opens in return concerto performances with orchestras including the Philharmonia and Santtu-Matias Rouvali, BBC Philharmonic (directing) and Bournemouth Symphony before he joins Alexis Ffrench for a track on Alexis' new release 'Truth' in the New Year.

Next summer Jack is thrilled to be returning to Queensland Symphony for Mozart with Elena Schwarz, and finally to be able to launch his first Australian Festival of Chamber Music as the festival's Artistic Director. Following his LIVE From London performance of Messiaen and Vaughan Williams this summer with Julian Bliss, Sheku Kanneh-Mason, Katya Apekisheva and VOCES8, future projects include Vaughan Williams for the anniversary year - recital programmes with Mary Bevan and with VOCES8 ('Lark Ascending' for voices and violin). Jack's next album project is Glazunov and Saint-Saens with the Orchestra of Opera North and he looks forward to championing the Headington Violin Concerto in concert – if you haven't heard it, you should.
Jack's passion for teaching continues through his Professorship at the Royal Academy of Music and his new 'featured violinist' association with Nomad Play.
To book Jack Liebeck, or to talk about ideas, please call Libby Percival. For more information about Jack please visit his website or click here; you can also follow him on Twitter.