Percius' fabulous fifth: 'Five' celebrate famously
29 September 2017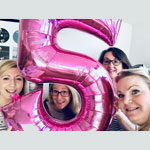 Established in the afterglow of London 2012, Percius and its wonderful artists continue to enchant audiences around the world. The team is very proud to be celebrating five glorious years of music-making.
The journey has been an extraordinary tale, from ANGELS - I Fagiolini & C!RCA's How Like An Angel for the Cultural Olympiad (including US debut at Lincoln Center), and Rachel Podger's BBC Music Magazine award-winning CD Guardian Angel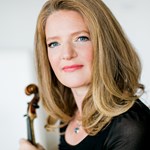 and now new 50th birthday collaboration with VOCES8, to DEMONS – Thomas Guthrie directing the premiere of Jonathan Dove's Monster in the Maze at the Barbican with the London Symphony Orchestra & Sir Simon Rattle, Gesualdo's demons in I Fagiolini's Betrayal ("just how many singers and dancers can you murder in an hour Sherlock?"), to Anthony Weeden's chilling trailer music for Jurassic World: Evolution.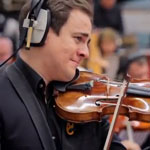 Artists explored new worlds too. Jack Liebeck appeared as soloist for Debbie Wiseman's The Traveller (Trio Dali gilding Classic FM's 25th anniversary with her Classic Silver), before "seeking out new life and new civilisations" performing Voyager written for him by Dario Marianelli and in celebration of Voyager 2's 40th anniversary, and Anthony Weeden conducted and orchestrated films including Arrival and Theory of Everything.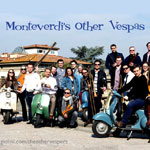 Myriad magical moments included Thomas Guthrie directing Longborough and Royal Opera House's productions of Die Zauberflote, Eamonn Dougan conducting his debut opera La finta giardinera, and Chiyan Wong giving his recording debut on LINN Liszt Transfigured: Operatic Fantasies for Piano.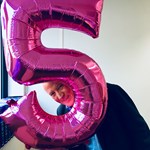 The Percius library of debuts has included the likes of Edinburgh Festival, Carnegie Hall, Musica Viva Australia, Philharmonia at the Royal Festival Hall, Louvre and Salzburg Festival to name but a few. Artists have amassed recognition including BBC Music Magazine, Diapason D'Or and Gramophone awards, a Golden Globe and a Dancescreen 2013 award from San Francisco Dance Film Festival.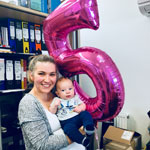 Percius is immensely proud of its perceptive, creative and collaborative team. Thank you all, especially Stradivari Trust's Nigel Brown OBE and IAMA Honorary Life Member John Willan for your ongoing and trusted support. The vibrant team at Percius continues to strive to provide its roster with a bespoke service, innovating within an ever-changing industry.
Here's to the next five and beyond!