Summer sparkle and delectable Edinburgh debuts
25 August 2017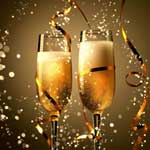 It's been a busy summer for everyone at Percius with debuts for both I Fagiolini and Rachel Podger with Brecon Baroque at the Edinburgh International Festival, this hot on the heels of I Fagiolini's wonderful BBC Chamber Prom at Cadogan Hall (and appearance on BBC 2 Newsnight), celebrating #Monteverdi450.
Director Thomas Guthrie received rave reviews for his sensational new production of The Magic Flute at Longborough Opera, with Gad Kadosh leading Fidelio earlier in the season.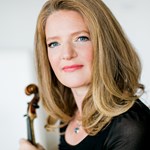 Eamonn Dougan has been widely praised for his conducting of La finta giardinera at the Ryedale Festival with the Orchestra of the Age of Enlightenment's Experience Ensemble.
Anthony Weeden's music for the trailer of Jurassic World: Evolution has just been released at Gamescom, Cologne to much excitement in the gaming industry.
Jack Liebeck played Dario Marianelli's concerto, Voyager, to mark the 40th anniversary of the launch of Voyager II. Jack also appeared on CNBC on a Stradivarius violin, reaching an audience of millions across the globe.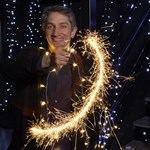 And finally, the young pianist Chiyan Wong has been selected as one of the most promising young artists in the Mozarteum International Summer School in Salzburg and invited to play at the prestigious Salzburg Festival Prize Winners' Concert on 25 August.
And the good news keeps rolling in… we think we all deserve a rest before the 2017/18 season start - but no time for that! Play on!