Podger & I Fagiolini Gramophone Award shortlisted
1 August 2016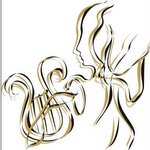 We're delighted to announce that both Rachel Podger and I Fagiolini have been shortlisted for the 2016 Gramophone Classical Music Awards.
Having won the BBC Music Magazine concerto Award for Vivaldi L'Estro Armonico earlier this year, "queen of the Baroque violin" (The Sunday Times) Rachel Podger, has now been nominated in the Gramophone Awards Baroque instrumental category for her recording of Biber Rosary Sonatas on Channel Classics. Jessica Duchen writes "playing that offers real empathy and peerless attention to detail." (Top ten CDs, 2015). The evocative works depict the main stories in the life of Christ and the disc was released as part of Channel Classics 25th anniversary celebrations and is Rachel's 25th release on the label. For more information or to purchase a copy of Biber Rosary Sonatas please visit Channel Classics. Watch Rachel perform Biber Passacaglia 'Guardian Angel' live on Dutch TV for vpro vrije geluiden.
Award-winning vocal group I Fagiolini celebrated its 30th anniversary with a new release for Decca Classics, Amuse-Bouche. Gramophone Magazine declared Amuse-Bouche Editor's Choice for April "Sensuality doesn't so much ooze as burst in ecstatic, convulsive spasms from I Fagiolini's latest recording... absolutely, unmissably superb", The Times' 4* review concluding "Légions d'honneur all round!". Shortlisted in the Choral category of the Gramophone Classical Music Awards, Amuse-Bouche offers a rich concoction of 20th Century choral delicacies highlighting the group's love of French music and including three world premiere recordings bursting with Gallic flavour. Click here for more information and videos of Amuse-Bouche.
For full information regarding the 2016 Gramophone Classical Music Awards shortlist please visit the Gramophone website. Winners will be announced on 22 August and the award ceremony will be at St. John's, Smith Square on 15 September 2016.