Vacancy: Freelance Music Administrator
21 September 2017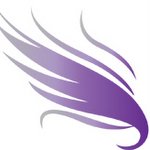 Percius, a vibrant classical music management company based in Cambridge, is seeking a temporary freelance music administrator to provide general office assistance and to help service several artists and projects.
This is an exciting time for Percius: the company will shortly celebrate its fifth birthday and is currently expanding its reach. The company requires 12 days per month (96 hours, over roughly 3 days per week) to support the business until the end of January 2018. Although the job is centred in the Cambridge office (5 minutes walk from the railway station), attendance at the office will not necessarily be required every day, though it would be helpful. The nature of the business necessitates some flexibility over hours and requires visits to locations where artists are performing and rehearsing.
The administrator will need to: prepare schedules for engagements throughout the world, make travel and accommodation bookings, update the online diary system (Overture), assist with the preparation of visa, FEU and A1 applications, and provide general office support. There are considerable opportunities to attend concerts and develop the role.
Skills and experience:
Essential: Attention to detail, computer literacy, accuracy, patience, ability to work to deadlines and deal with a high workload, ability to remain calm under pressure, an interest in, or experience of, the arts in general and classical music in particular.
Desirable: Experience in a similar role/classical music company; foreign languages.
The role will be paid on presentation of a monthly invoice at a rate of £9 per hour.
Starting date: as soon as is possible in October, and no later than 25 October 2017
Application deadline: midday, 28 September 2017
To apply, please send a CV and covering letter to Desireé Ayton, Percius, AdviceHub, 66 Devonshire Road, Cambridge, CB1 2BL, or by email, to desiree@percius.co.uk